How To Mod Comic Jumper:
This tutorial will show you how to mod Comic Jumper assuming you already have your profile on your desktop using 360Revolution.
Open 360Revolution:
Select the resigner and open your profile by clicking the yellow button ( top left)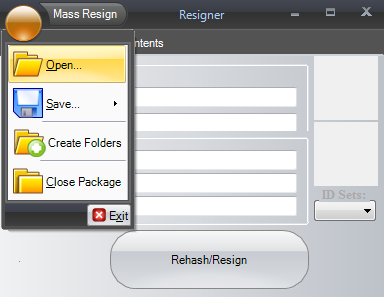 Once you open your profile you will see a tab in the bottom left with all the available mod tools for your profile.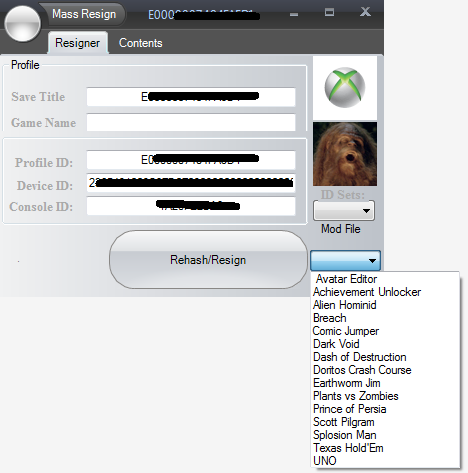 In this case we will click on Comic Jumper.
Now the Comic Jumper editor will pop up: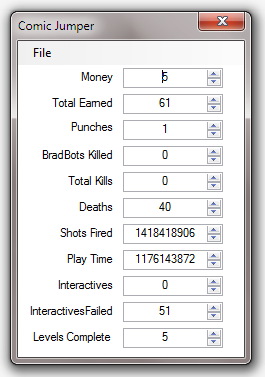 Edit your stats how you like and once your happy press the "file" tab
Then press on "Save" :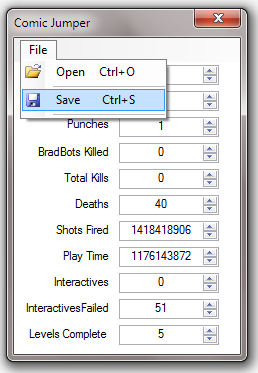 You will now see a message telling you that your file was rehashed and resigned: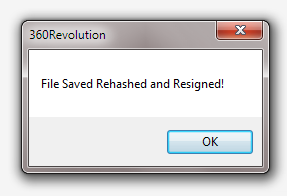 Now put your profile back on your save device using your preferred method..
Congrats you just modded Comic Jumper!