0
360Revolution Update 2.6081 - 7 New Editors Added - Plus Bug Fixes
Jul 01 2012 08:32 AM |
XPGBullet
in
Articles
360Revolution Latest update 2.6081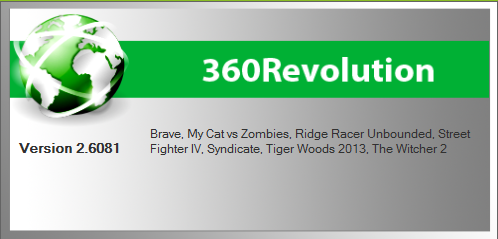 360Revolution are proud to announce the latest update 2.6081 that adds a total of 7 new editors + bug fixes.
Editors added are :
* Brave ,
* My Cat Vs Zombies,
* Ridge Racer Unbound,
* Street Fighter IV,
* Syndicate,
* Tiger Woods 2013
* The Witcher 2
As always a massive thanks to 360Revolution Dev crew.
Massive thanks to c0ma , slyfuldragon.
Coming soon:
New membergroup namely " 360Revolution Researchers "
We will be looking for members to research for 360Revolution. This will involve supplying gamesaves , researching and testing.
This group will have its own badge / membertitle / group colour / and premium perks...
Details of this are not final as of yet so stay tuned for more details.
If you are interested in becoming a researcher then please post your interest below.
Download:
http://www.xpgamesav...s/360revolution